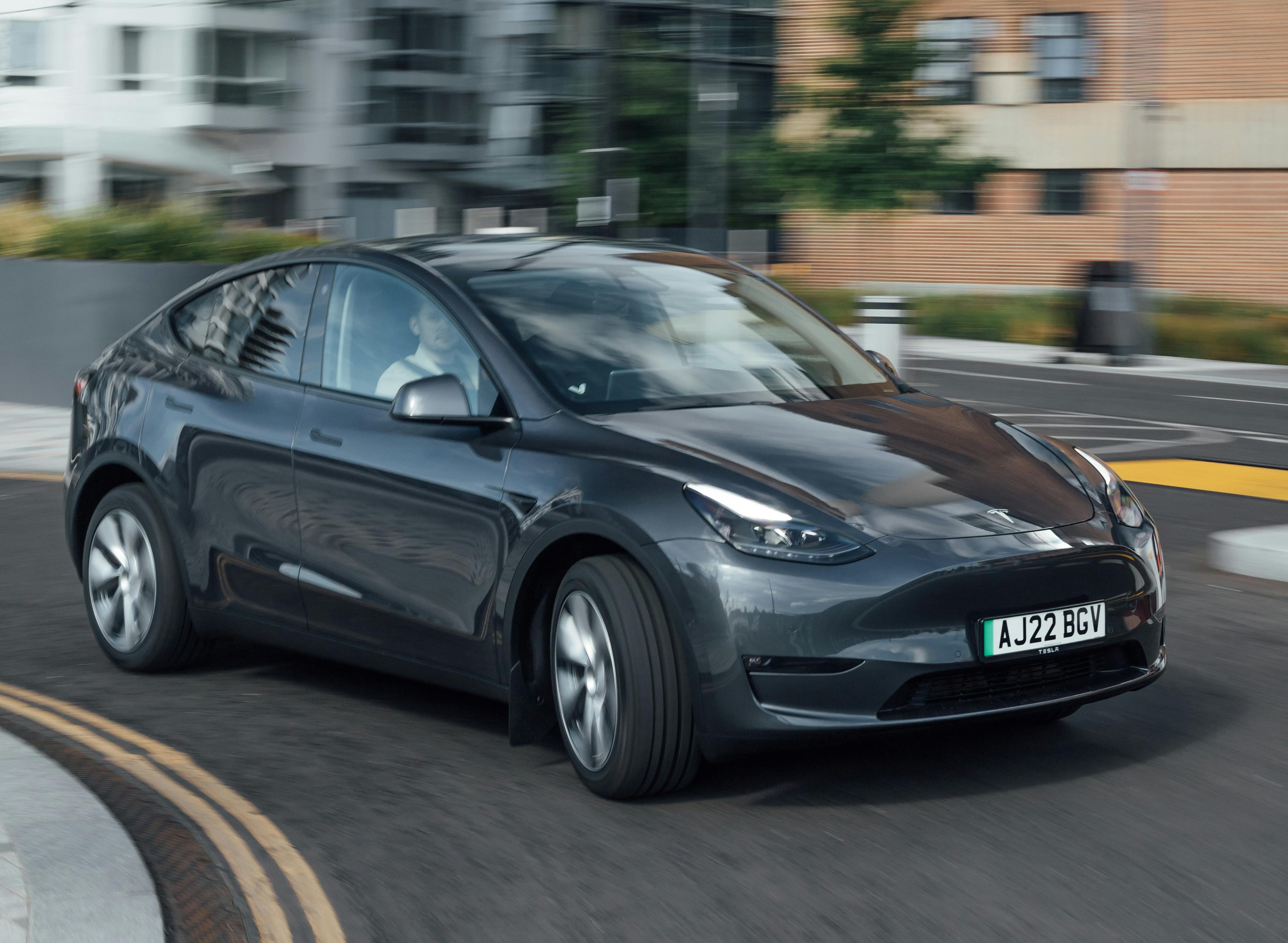 The greatest electric car ever made. Now on virtuo.
Automatic
Enjoy maximum versatility with the Tesla Model Y: it carries 5 passengers and their cargo while traveling 319 miles on a single charge while offering a polished user interface thanks to its 15 inch touchscreen. Get ready to experience an all new way of driving.
---
Tesla Model Y: The driving phenomenon, now available in 3 taps.
Book the world-leading electric SUV in 2 minutes with Virtuo
Long Range
The Tesla Model Y is fully electric and you can charge it overnight at home and wake up to a full battery. When you're on the road, it's easy to plug in along the way. You can do so at any public station or with the Tesla charging network that you can access for free with Virtuo. The network has 30,000 Superchargers worldwide, with six new locations opening every week.
Truly connected
Watching Netflix, playing video games, controlling all your multimedia content... all done on the 15-inch touchscreen that sits front and centre in the Tesla Model Y. Discover this instinctive user experience and you will forget all about the tacky and old-fashioned controls of other cars. Virtuo offers you the most satisfying driving experience with the Tesla Model Y.
Spacious and comfortable
With an elevated seating position and low dashboard, the driver has a commanding view of the road ahead. The interior of Model Y is simple and clean, yet offers 1868L of cargo space. It also comes with an immersive sound system and an expansive all-glass roof that creates extra headroom and provides a seamless view of the sky.
---
How to recharge my Tesla Model Y?
During your rental, access the Tesla Superchargers network for free.
Learn more.
Discover the unlimited possibilites of the Tesla Model Y.
319 miles on a single charge
Tesla offers the best battery technology and optimisation in the market, it's part of what makes them so appealing. The Model Y maintains that reputation with 319 miles of autonomy on a single charge.
Netflix and fill
Fill up your battery in 30 minutes with the Tesla Supercharger. Watch the latest episode of your favourite TV series while you're at it! That's how innovative the Tesla Model Y is.
Driving has never been easie
Autopilot allows your car to steer, accelerate and brake automatically in its lane. Keep an eye on the road, but don't strain yourself, your car analyses the risks up to 250 metres around you.
---
---
Car model specifications
Here is a table displaying the main key features of the Tesla Model Y Long Range you can rent with Virtuo.
---
Discover other virtuo cars