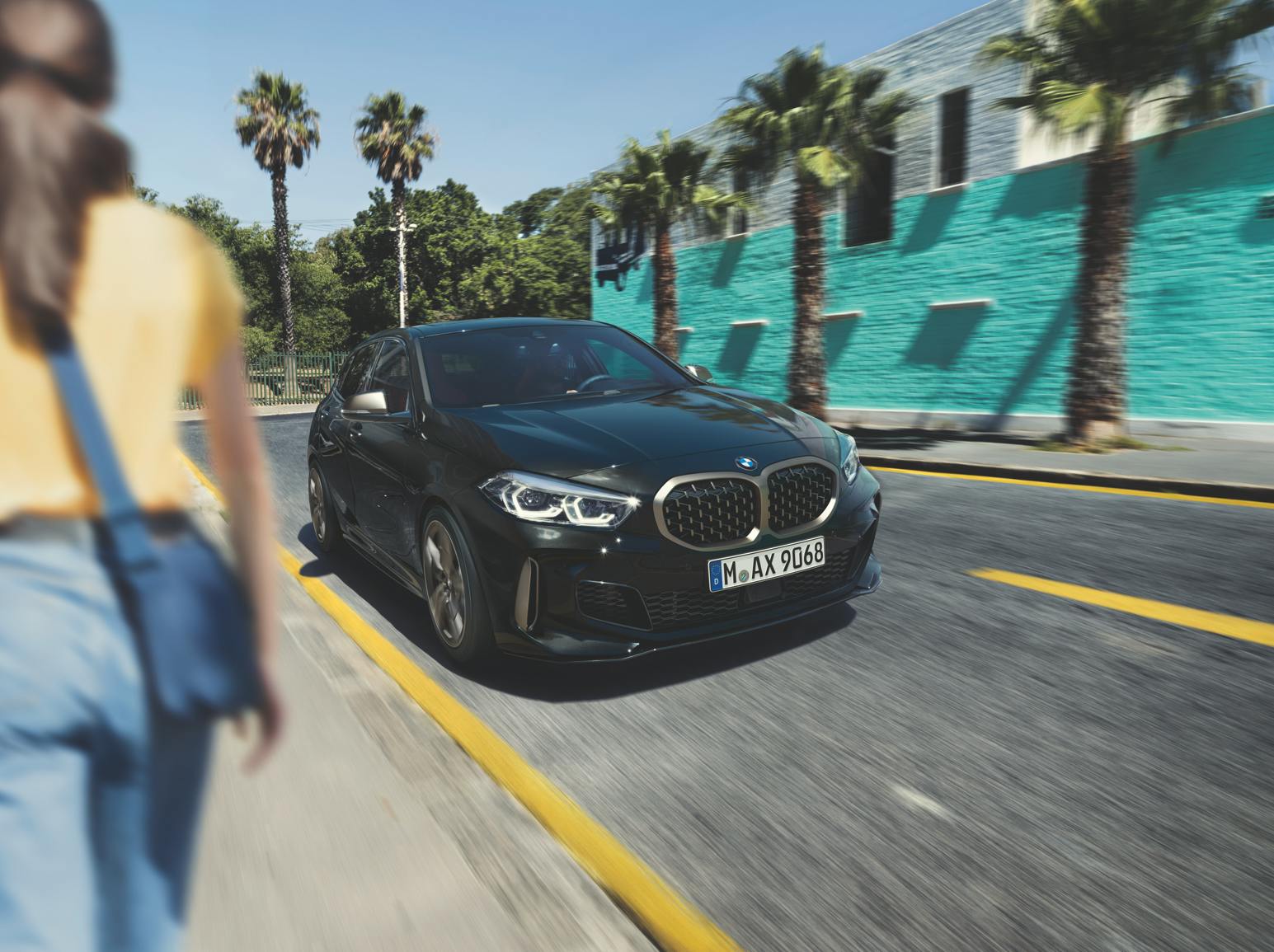 New BMW 1 Series
Automatic
Being so dynamic and comfortable, this compact sporty vehicle is lots of fun to drive. Hire a BMW 1 Series with virtuo for a short- or long-term rental with friends or family.
---
The most dynamic compact car.
A young, cool and urban vehicle.
Unique
This model has a remarkable and noteworthy design. With its precise lines and dynamic front featuring the brand's signature twin grille, this sporty compact certainly stands out from the crowd.
Renowned for its performance
The BMW 1 Series' sharp, compact proportions make it feel agile and great to drive from the word go. With the M Sport trim, you'll be sure to turn heads everywhere.
Sporty
Powerful acceleration and flawless handling. This new model makes every journey amazingly rewarding with its powerful engine and a chassis that transmits the road's messages through the dynamic suspension.
---
Want to hire the BMW 1 Series?
At Virtuo, we guarantee you'll get the model you select! You can hire the new BMW 1 Series for a day, a weekend, a month or more. Now all this comfortable, high-performance and sporty car needs is you. Hire at the best price on the market without limitations.
---
Where can you hire this model?
In France, this car is available for hire in France and UK. Book it at one of our many 24/7 stations. Thanks to our innovative technology, you can pick up your vehicle independently using your smartphone and the Virtuo app.
---
Interested in long-term BMW hire?
If you don't want to buy a car outright, our flexible leasing system is an excellent alternative to long-term hire and leasing with the option to buy. With flexible leasing, you can hire one of our new BMW 1 Series vehicles for up to 90 days. Once this period is up, you can then rebook the same car using the Virtuo app.
---
Need a car for a special event?
The BMW 1 Series has a unique design offering the simplicity of a compact with the character of a sports car. Wow everyone by turning up at a wedding or family party in this new speedster.
---
Features
Why hire the BMW 1 Series ? The photos have the answer : 
---
Car model specifications
Here is a table displaying the main key features of the BMW 1 Series you can rent with Virtuo.
---
Discover other virtuo cars