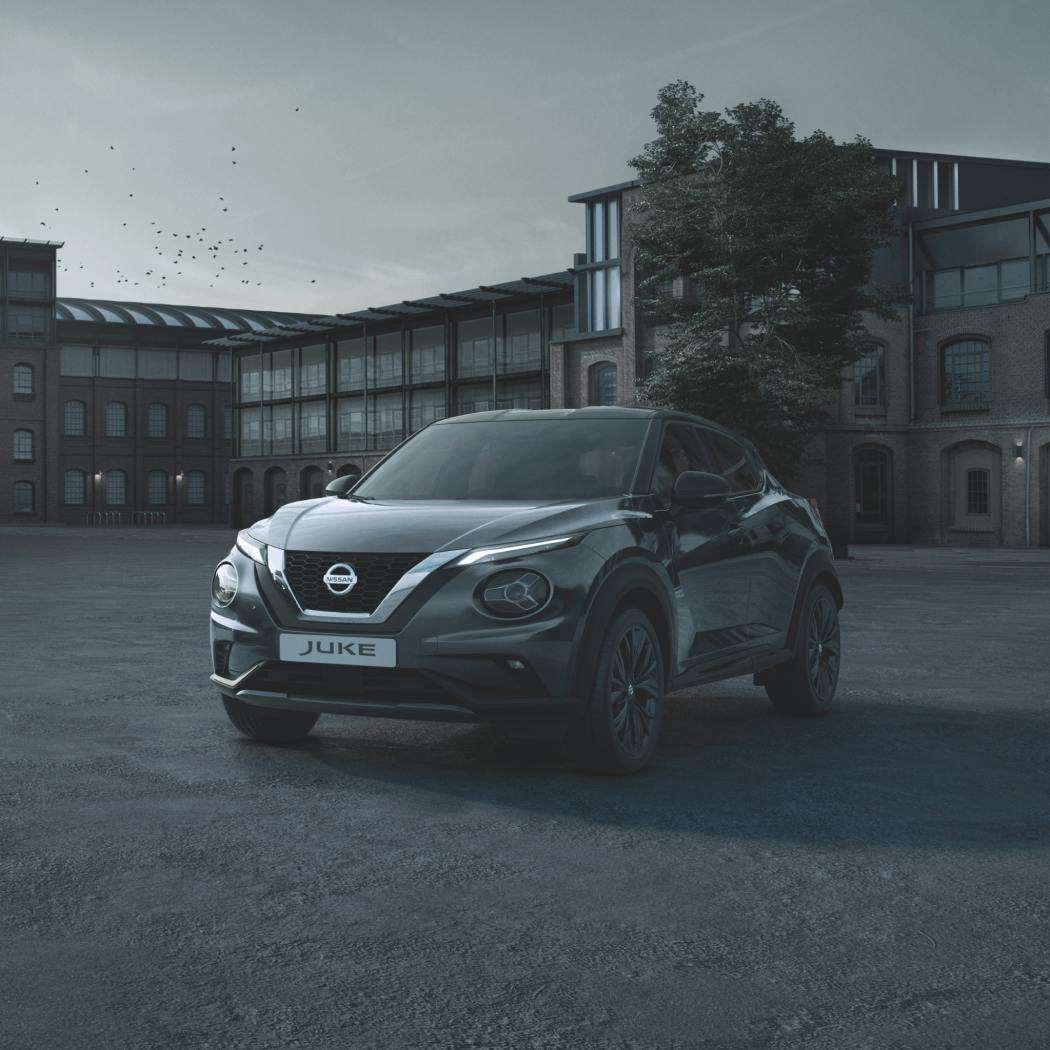 Nouveau Nissan Juke
Automatic
Le crossover coupé de Nissan se distingue par sa ligne affirmée, des feux spectaculaires, des éléments de design surprenants, des jantes alliage et un toit flottant caractéristique. Louez le Nissan JUKE chez virtuo en longue durée et profitez de sa nouvelle motorisation plus économique.
---
Un SUV compact pour de grandes aventures
Explorez avec style à bord du Nissan Juke
Hyper connecté
Choisissez la location longue durée du Nissan Juke et utilisez Apple Carplay® ou Android Auto™ pour accéder à toutes vos applications préférées : musique, navigation, podcasts et plus ! Amazon Alexa et Google Assistant sont également disponibles pour contrôler votre location Nissan Juke par commandes vocales !
Un design d'exception
Connu pour son originalité, le Nissan Juke apporte sa touche de folie à la location de voiture ! Ses angles inattendus attirent tous les regards et son intérieur pensé pour le conducteur le rend idéal pour les longues excursions.
Motorisation sobre et dynamique
Avec sa motorisation essence de 114ch, sa transmission manuelle à 6 vitesses et ses modes Eco et Sport, le Nissan Juke procure des sensations incroyables grâce à la réactivité et la rapidité de ses réponses et optimise votre consommation de carburant sur tous les trajets.
---
Envie de louer le Nissan Juke ?
Louez chez Virtuo et vous aurez le véhicule prévu, c'est garanti ! Réservez le Nissan Juke pour une journée, un week-end, un mois ou plus. Stylé et accessible, ce SUV est la location idéale pour la route des vacances. Profitez d'une location au meilleur prix du marché et sans contraintes.
---
Où puis-je louer ce modèle ?
Le Nissan Juke est disponible à la location longue durée à Paris, Lille, Bordeaux, Aix-en-Provence, Lyon et Marseille. Louez-le dans une des stations Virtuo ouvertes 24h/24 et 7j/7 ou demandez une livraison. Grâce à notre technologie innovante, vous récupérez votre véhicule en toute autonomie, à l'aide de votre smartphone muni de l'app Virtuo. 
---
Besoin du Nissan Juke en location longue durée ?
Notre offre de leasing flexible est une excellente alternative à la LLD et à la LOA, si vous ne souhaitez pas faire un achat. Vous pouvez louer une de nos nouvelles Nissan Juke jusqu'à 90 jours. Une fois cette période terminée, vous pouvez refaire une réservation pour le même véhicule, directement depuis l'application Virtuo.
---
Une envie soudaine de voyager ?
Le Nissan Juke offre un design unique avec son style de crossover coupé. Surprenez vos ami.es. Rendez-vous à un mariage ou à une réunion de famille à bord du nouveau Nissan Juke.
---
Fonctionnalités
Pourquoi louer la Nissan Juke ? Réponse en images : 
---
Car model specifications
Here is a table displaying the main key features of the Nissan Juke you can rent with Virtuo.
---
Discover other virtuo cars