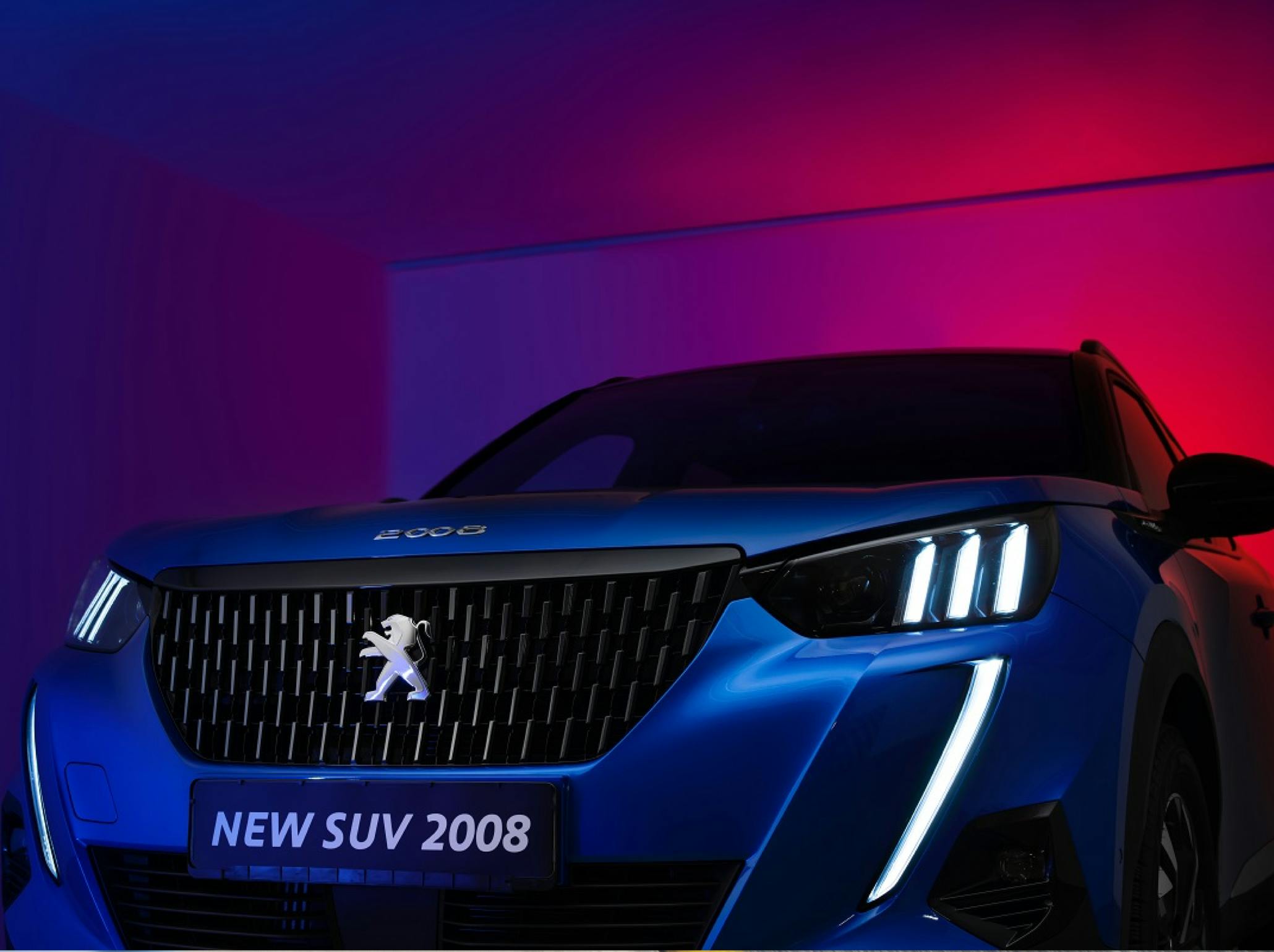 Peugeot 2008 on demand
Automatic
The latest SUV from Peugeot is a modern family vehicle that promises unbeatable comfort and handling. Grab your virtuo app, get behind the wheel and hit the road. Hire a Peugeot 2008 for a long or short-term rental.
---
A spacious SUV offering maximum comfort
A tough and exciting car designed for unforgettable holidays with friends or family.
A true family car
Roomy boot, spacious passenger compartment. With its comfortable interior and excellent soundproofing, the Peugeot 2008 will meet all your needs for long journeys with family or friends.
Sporty elegance
A family car doesn't have to be boring. The Peugeot 2008 features a sharp sporty design. The interior and exterior fittings have been selected for their comfort and elegance.
You're free to choose
A comfortable SUV or a young dynamic car? We'll let you choose, but the Peugeot 2008 is actually both. No need to ask yourself the question now, this vehicle is available right now for long or short-term hire.
---
Want to hire a Peugeot 2008?
At Virtuo, we guarantee your chosen model! You can hire the Peugeot 2008 SUV for a day, a weekend, a month or longer. Combining performance and comfort, this sporty car is waiting just for you. Enjoy car hire at the best price on the market with no restrictions.
---
Interested in a long-term hire of a Peugeot 2008?
Our flexible leasing offer is an excellent alternative to a long-term hire or hire with option to purchase, if you don't want to commit to buying. It allows you to hire one of our Peugeot 2008s for a period of up to 90 days. At the end of that period, you can simply make another booking for the same vehicle, directly via the Virtuo app
---
Something cropped up? Can't return the Peugeot 2008 on time?
Don't worry, with the flexibility of the Virtuo service you can modify the length of the Peugeot 2008 hire period and add kilometres to suit your needs.  To make these changes, just go to the Virtuo app.
---
Features
A taste of your next trip
---
Car model specifications
Here is a table displaying the main key features of the Peugeot 2008 you can rent with Virtuo.
---
Discover other virtuo cars