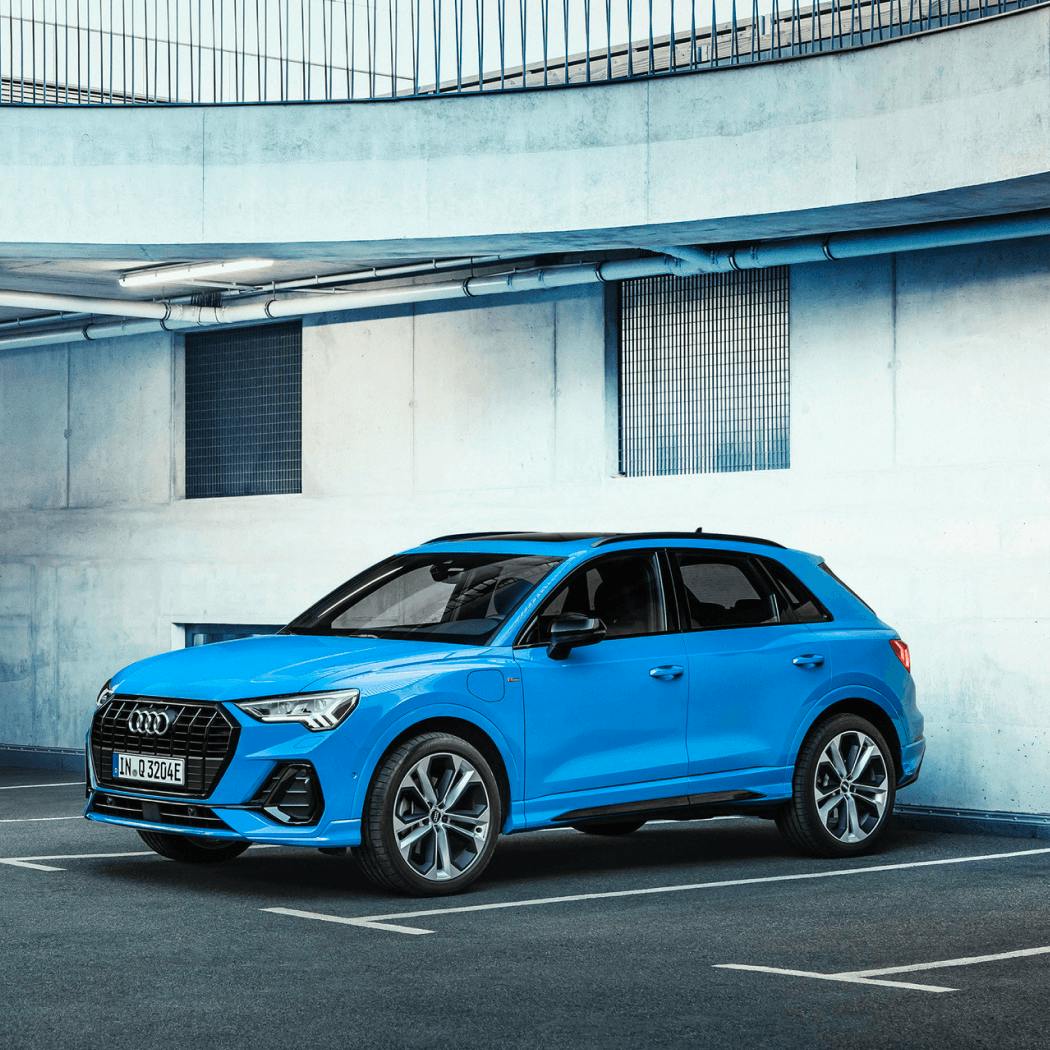 The ultimate family compact SUV
Automatic
This is Audi's most versatile and bold SUV. Compact for the city, yet spacious and tall for longer journeys, it's the perfect rental! Innovative and family-friendly, the Audi Q3 combines new technologies and great habitability, not to mention a wide boot.
---
Audi Q3: the pursuit of perfection
SUV but compact but big but innovative.
At ease everywhere
Maneuverable in the city, agile in the country and reliable on the highway, the Audi Q3 is a versatile car. Its sporty yet comfortable suspension allows it to tackle any terrain with pleasure and confidence. Its large boot is perfectly suited for long trips or the family errands you might need to go on.
New look for a new road
The Audi Q3 carries the new Audi line with more assertive contours. Its octagonal 8-bar grille is reminiscent of its SUV heritage while remaining city-sized. With Virtuo, book this car and be sure to get it thanks to our guaranteed model policy.
Super Modular
Up to 675 litres of trunk space and up to 1525 litres of cargo space thanks to the 7-way reclining seats. The Audi Q3 folds into 4 to make all your journeys easy and enjoyable.
---
Looking for an audi Q3 rental?
Rent and drive this model, that's the Virtuo guarantee. For a day, a weekend, a month or more, book the Audi Q3 and its generous mileage package. With our app and website, rental, cancellation and delivery are easier than ever.
---
Where is the Audi Q3 available?
Available for rent in Berlin, the Audi Q3 can be booked now! Rent it at one of the Virtuo stations open 24/7 or have it delivered. Booking in a few clicks on our website or app, unlocking the vehicle and managing your rental on smartphone; it's so easy to rent with Virtuo.
---
Adaptability as the only rule
Forget about traditional leasing offers. Our flexible renting offer is available to you and allows you to lease the Audi Q3 for as long as you like, renewing every 90 days from the app or the Virtuo website.
---
All aboard!
Prepare for your holiday with peace of mind with the Audi Q3 and its spacious boot. Enjoy the comfort of an SUV with the handling of a smaller car and great modularity.
---
Features
Why rent the Audi Q3? The answer in pictures:
---
Car model specifications
Here is a table displaying the main key features of the Audi Q3 you can rent with Virtuo.
---
Discover other virtuo cars