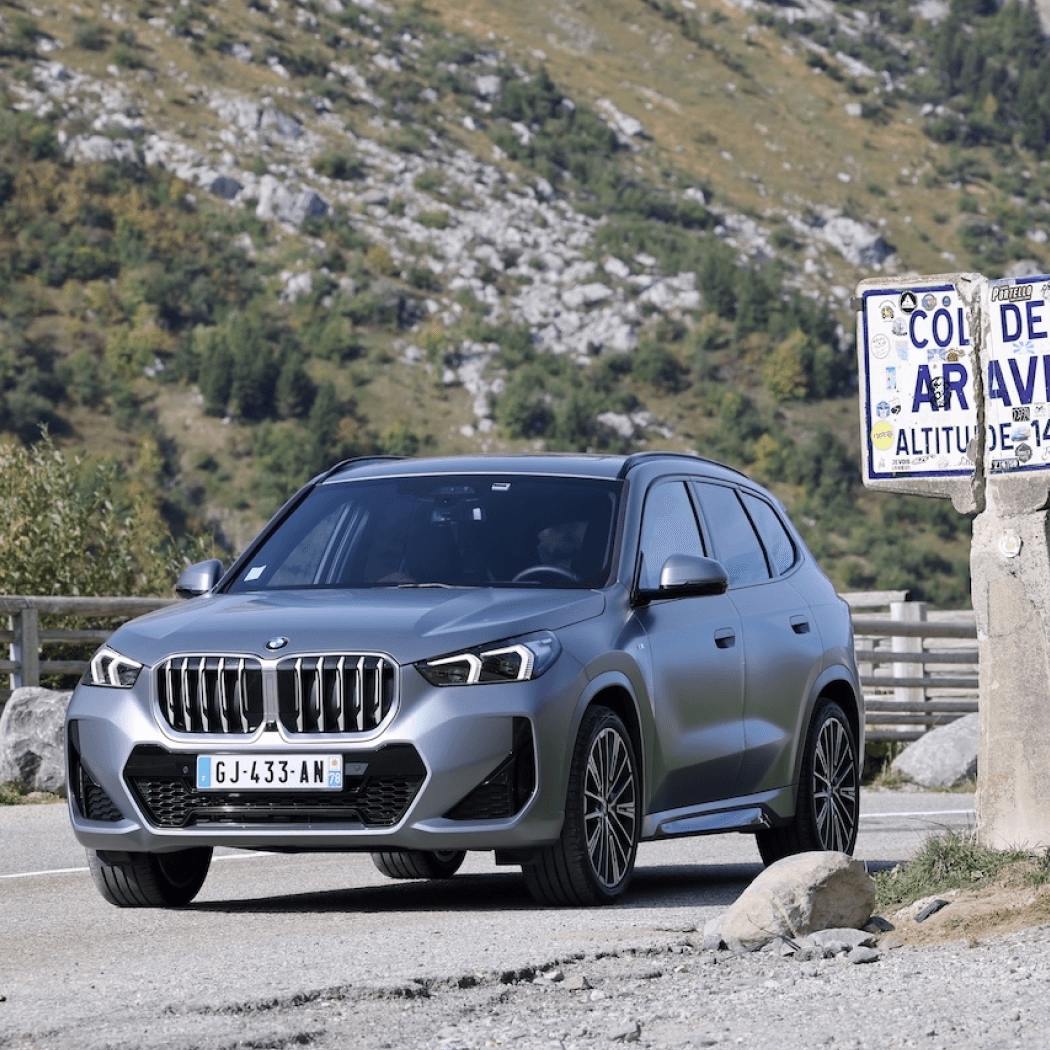 Longer, wider, higher, better
Automatic
The compact BMW SUV gets a big refresh
---
BMW X1 2023: SUV of the year
A revisited identity
Front grille, profile, rear lights...The X1's major design elements have been revised to make this already dynamic SUV even more aggressive.
A better interior
The cockpit adopts a long curved screen for a panoramic view of the vehicle's status. All controls are touch-sensitive. The floating centre console, wireless smartphone charging and the overall quality of the seats and materials signal a move upmarket.
Economical on the road
On average, the BMW X1 consumes between 6.30 and 7.00 L/100 km, so its diesel engine allows it to be very economical in performance but to accelerate energetically when exiting the toll booth for long journeys.
---
Interested in renting the BMW X1?
Renting and driving this model is the Virtuo guarantee. For a day, a weekend, a month or more, book the BMW X1 and its generous mileage package. Our app and website make rental, delivery and unlocking easier than ever.
---
Enjoy total flexibility
Forget about traditional leasing offers. Our flexible leasing offer is at your disposal and allows you to lease the BMW X1 for as long as you like, renewing every 90 days from the app or our website.
---
Rent the BMW X1 today and take it from the city to the mountains or the beach! Our cars are insured throughout Europe and can take you anywhere.
---
Car model specifications
Here is a table displaying the main key features of the BMW X1 2023 you can rent with Virtuo.
---
Discover other virtuo cars