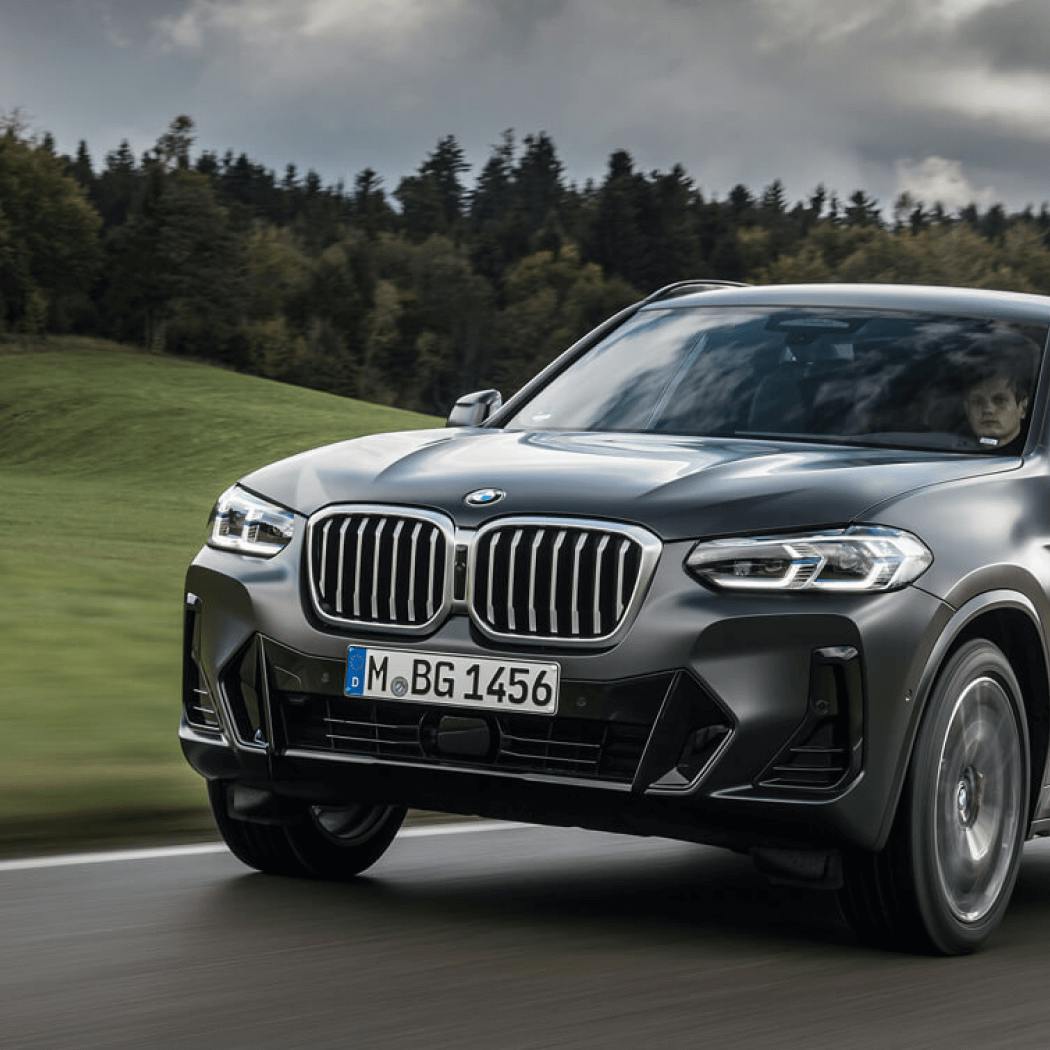 Travel in size
Automatic
The BMW X3 is a quality, sporty plug-in hybrid SUV to offer performance and efficient fuel consumption : 2.4 L/100 km. It offers 46km of electric range.
---
Elegant and sporty design
The design of the BMW X3 is elegant and sporty, with clean lines and an aggressive front and rear bumper. The interior is spacious and comfortable, with high-quality leather seats and state-of-the-art technology, such as the iDrive 7.0 infotainment system. The boot capacity is 550L.
Travel safely
The BMW X3 has many advanced safety features, such as blind spot monitoring, forward collision warning, rear view camera and emergency braking system. The ride is smooth and enjoyable thanks to the adaptive M suspension, active steering system and selectable driving modes.
Unequaled comfort
The comfort of the BMW X3 is second to none, with 3-zone automatic climate control, Harman Kardon audio system and wireless charging functionality for smartphones. Apple Carplay and Android Auto are compatible with this vehicle.
---
Interested in renting the BMW X3?
Renting and driving this model is the Virtuo guarantee. For a day, a weekend, a month or more, book the BMW X3 and its generous mileage package. Our app and website make rental, delivery and unlocking easier than ever.
---
Enjoy total flexibility
Forget about traditional leasing offers. Our flexible leasing offer is at your disposal and allows you to lease the BMW X3 for as long as you like, renewing every 90 days from the app or our website.
---
Rent the BMW X3 today and take it from the city to the mountains or the beach! Our cars are insured throughout Europe and can take you anywhere.
---
Car model specifications
Here is a table displaying the main key features of the BMW X3 hybrid you can rent with Virtuo.
---
Discover other virtuo cars