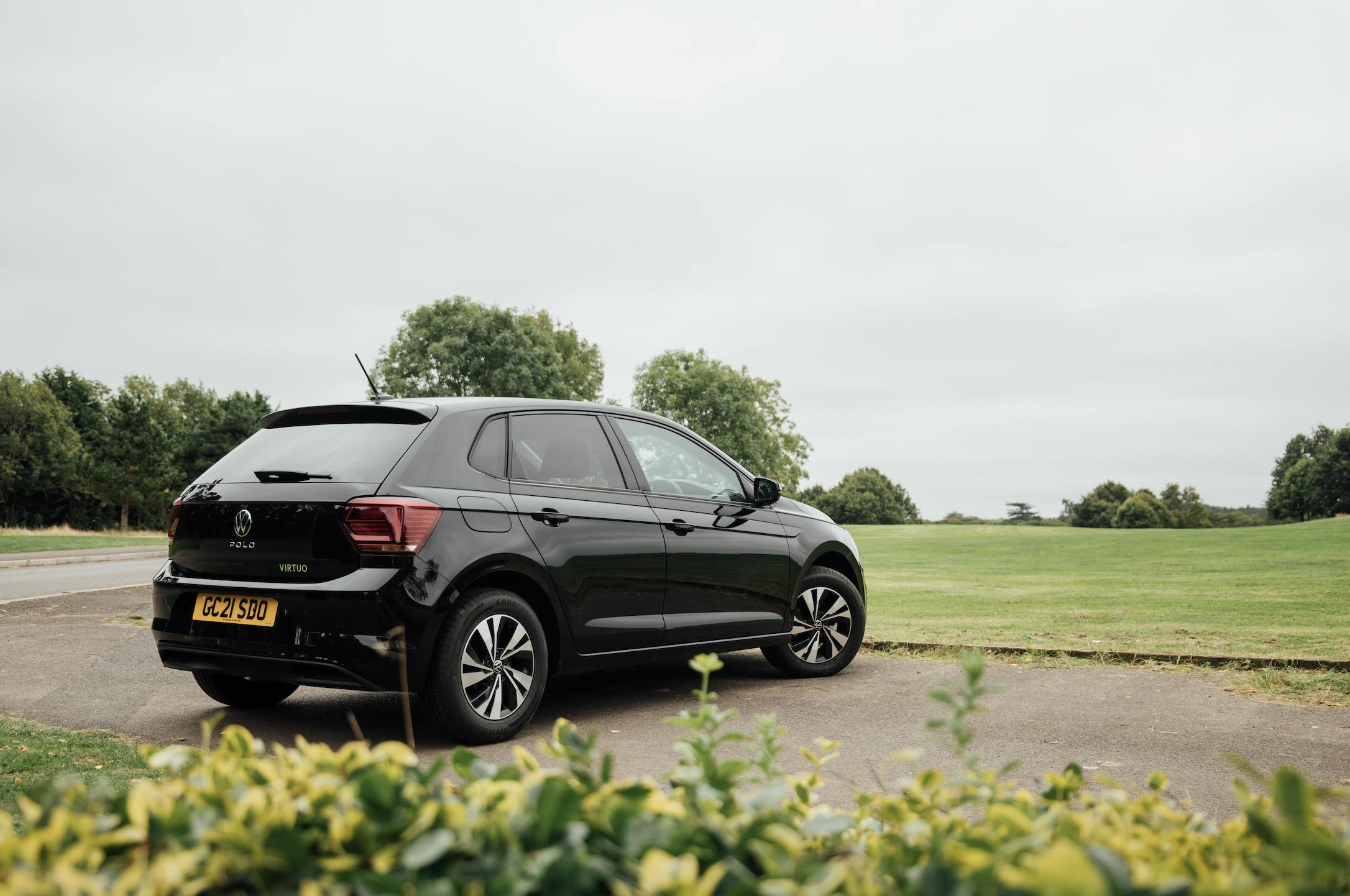 The New VW Polo
Automatic
Compact or comfort? With the new Polo, there's no need to decide. The Polo boasts a spacious and bright interior that makes you feel like you're on holiday wherever you are.
---
The Polo is here to impress
A compact car with a lot of power
Comfortable
The interior has been redesigned down to the last detail. It boasts more space and a new in-car entertainment and navigation system.
Dynamic
The Polo is a no-fuss car that is guaranteed to surprise you. The latest Volkswagen Polo is comfortable and ready to take on anything.
Accessible
The first compact car in the Virtuo fleet offers unbeatable value for money. Enjoy the premium experience for a not so premium price.
---
Want to rent the Volkswagen Polo?
At Virtuo, we guarantee the model you choose! You can rent the new Volkswagen Polo for a day, a weekend, a month or more. This compact car is guaranteed to surprise you. Book today and enjoy the best price on the market, without any of the usual hassles.
---
Where can I rent this model?
In the UK, this car is available to rent in London and Manchester. Either, pick it up from one of our 24/7 stations, or have it delivered to your door. Thanks to our innovative technology all you need to pick up your car is your phone and the Virtuo app. There's no need for car rental counters, queues or paperwork; this is car rental on your terms
---
Interested in a long-term Volkswagen lease?
You can lease one of our new Volkswagen Polo cars for up to 90 days. Our flexible leasing offer is an excellent alternative to a leasing contract if you do not wish to make a purchase. Once this period is over, you can re-book the same vehicle directly from the Virtuo app.
---
From your first Polo to your first virtuo?
Since 1975, the Volkswagen Polo has been a household name. Its robustness has made it the first car for many drivers. The 6th generation Polo has landed at Virtuo, could it be your first car on-demand?
---
Car model specifications
Here is a table displaying the main key features of the Volkswagen Polo you can rent with Virtuo.
---
Discover other virtuo cars