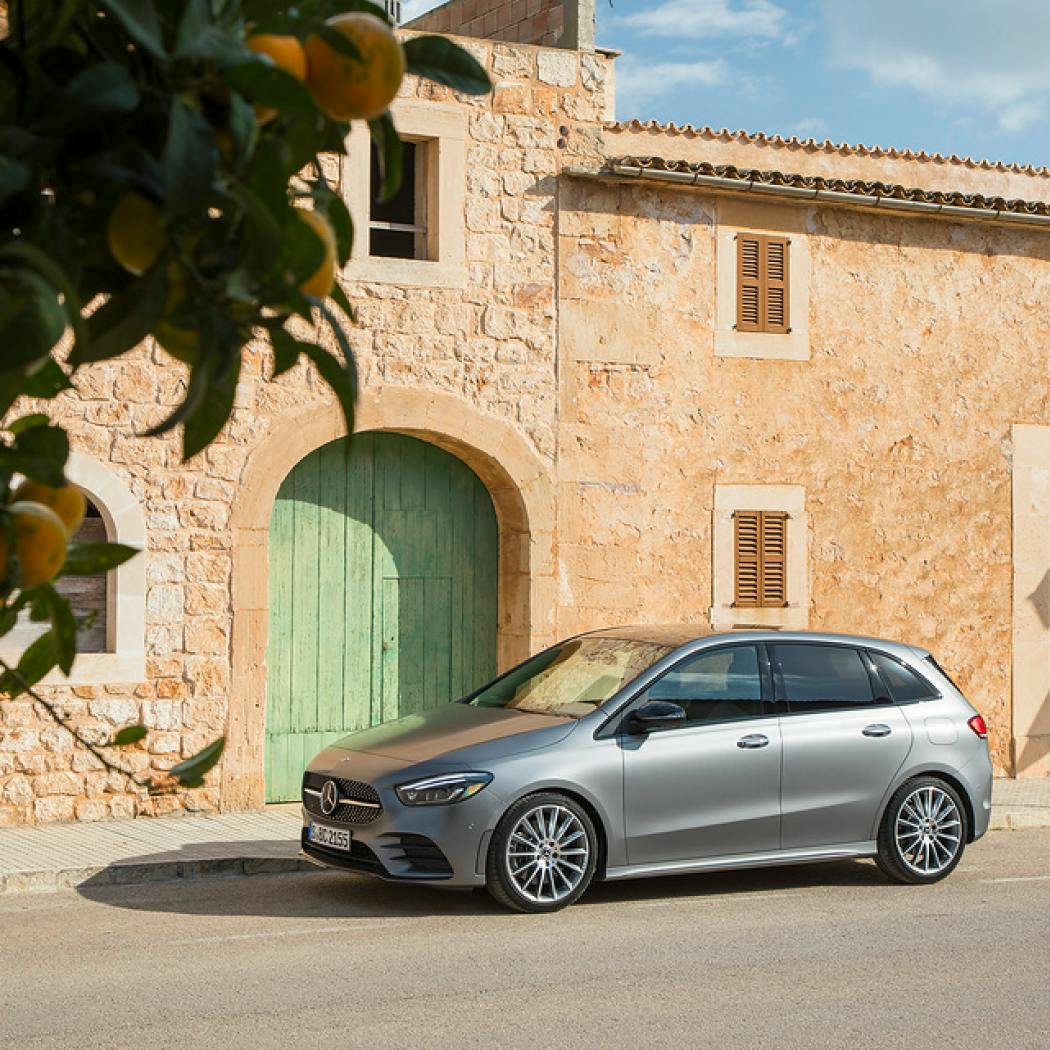 New Mercedes B-Class
Automatic
Dynamic, comfortable and safe, the Mercedes B-Class is the perfect rental car for family holidays. Whether you're planning a long or short trip, you can enjoy the German brand's flawless design both inside and out. You'll also love being in the driving seat thanks to its intuitive interface and safety technology.
---
Mercedes B-Class: It's good to be a parent.
Make a statement on the road
Dynamic, sporty... in a word: exciting. Renting the Mercedes B-Class is a chance to enjoy the classic sculpted lines of a Mercedes in a vehicle designed to carry your family. The most distinctive feature is the comfortable passenger compartment, made from high-quality materials.
Let technology take the wheel
Ambient lighting, driving assistance, parking assistance, adaptive high beams, and more. The Mercedes B-Class has everything you need to make all your journeys safer and easier.
Connected to your life
The Mercedes B-Class is a truly connected car: Apple Carplay®, Android Auto™, Amazon Alexa and Google Assistant are all by your side for music and voice commands.
---
---
Features
Why choose the Mercedes B-Class? A picture is worth a thousand words:
---
Car model specifications
Here is a table displaying the main key features of the Mercedes B-Class you can rent with Virtuo.
---
Discover other virtuo cars