Convenient Car Hire at Gare du Nord, Paris
Paris, the city of lights and romance, beckons you to explore its iconic landmarks and vibrant neighborhoods. Enhance your Parisian adventure with seamless car hire at Gare du Nord using Virtuo, your gateway to convenience and style.
As you arrive at Gare du Nord, the bustling heart of Paris, embrace the freedom of discovering the city at your own pace. Virtuo offers you the opportunity to rent a premium vehicle with ease, ensuring that you can start your Paris exploration without delay.
---
Gare du Nord - Indigo
Address
1 bis rue Ambroise Paré - 75010 Paris
Indigo
Where to find your virtuo in Gare du Nord - Indigo?
Your Virtuo is waiting for you at the Gare du Nord Indigo parking, 3 rue Ambroise Paré. Enter the electronic code if the access is closed. The exit is accomplished by reading the plate.
---
Rent a Premium Vehicle with virtuo
Virtuo presents an array of premium vehicles for your comfort and style. Virtuo guarantees the exact car you choose, offering you confidence throughout your journey. You can find models of renowned brands such as Volvo, Tesla, Fiat, Opel, Peugeot, Renault, Nissan, Mercedes, Audi and BMW.
---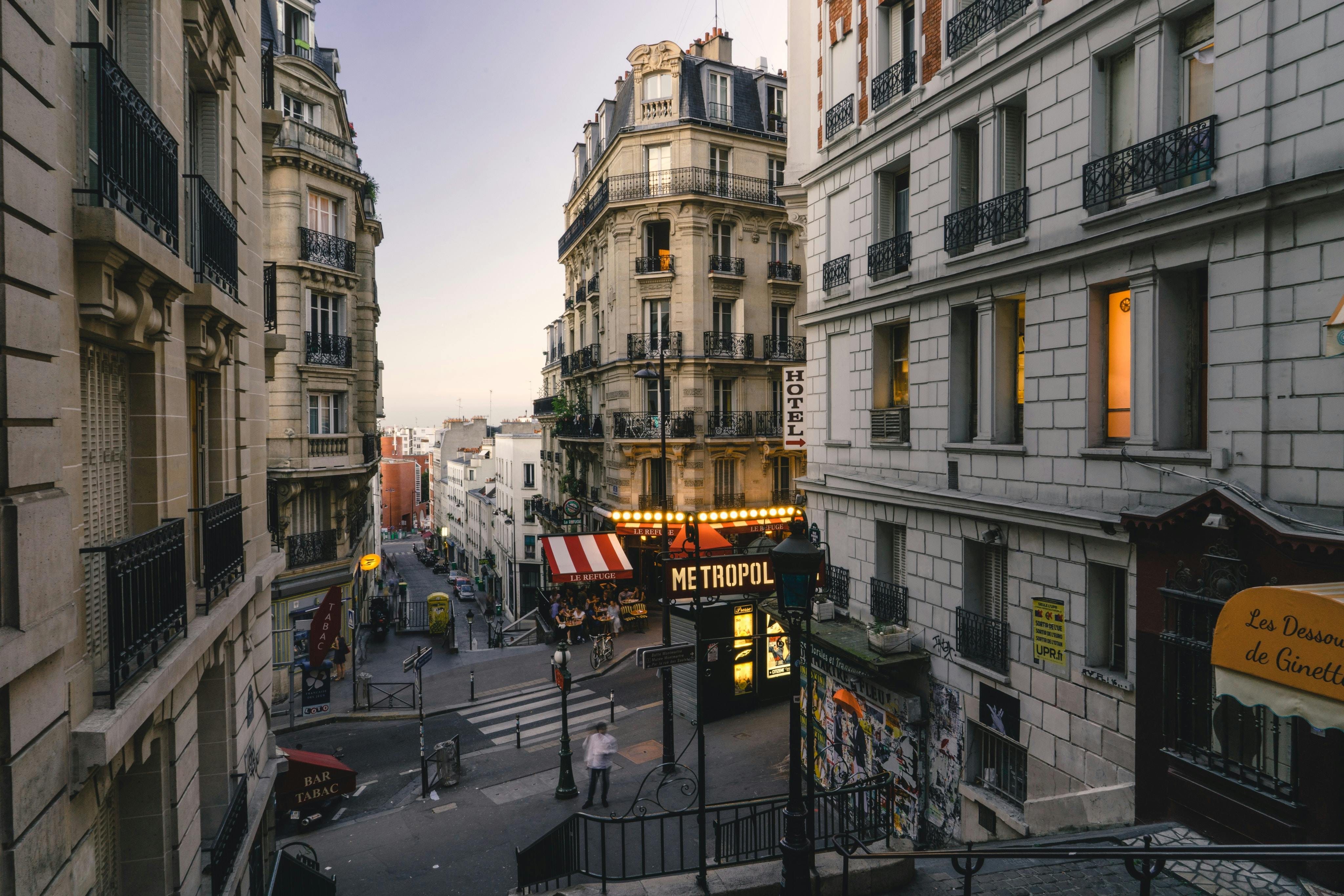 Embrace the Parisian Charm
Gare du Nord serves as your entry point to Paris, a city rich in culture, history, and art. Explore the enchanting neighborhoods, from the charming Montmartre to the grandeur of the Champs-Élysées. Delight in world-class cuisine at local bistros, savoring croissants and café au lait.
Marvel at the Eiffel Tower, wander through the Louvre's hallowed halls, and enjoy a serene boat ride along the Seine River. Paris's architectural wonders and artistic treasures await your discovery.
As you traverse the streets of Paris with Virtuo's car hire at Gare du Nord, you'll uncover the enchantment that has captivated hearts for generations.
Effortless Car Rental at Gare du Nord with virtuo
Navigating Paris is a breeze when you have the flexibility of a rental car from Virtuo. Say goodbye to waiting for public transportation and hello to the convenience of exploring Paris on your terms. Our user-friendly rental process ensures that getting your rental car is a hassle-free experience.
Virtuo simplifies car rental at Gare du Nord. Begin by downloading our app and completing identity verification. Choose your desired premium vehicle and any necessary add-ons. We'll provide you with all the details to locate your rental car, along with a digital key for easy access. A quick damage report finalizes the process, and you're ready to embark on your Parisian adventure.
Whether your stay in Paris is short or extended, Virtuo offers flexible rental options to accommodate your plans. Our services are available 24/7, ensuring that your exploration of Paris knows no boundaries. Our dedicated customer support team is also ready to assist whenever you need help.
What our customers say...
A seamless mobile-only experience
Avoid painful counter queues by booking, locating and unlocking your car with your virtuo app.
Available 24/7
Don't be bound by car rental office hours; book and start your rental at any time, whether that be in the day or at night, whenever suits you.
Premium car, every time
Always drive away with the car you actually booked, a premium Mercedes A-Class or GLA.
Hassle-free extras
Free additional drivers, adjustable mileage package, baby seats...
A protection offer tailored to your needs
Basic, Plus or Premium, choose the protection that fits your needs.
First-class, dedicated customer service
Always on hand via chat, email or phone, our customer service team is on hand 24/7 to help before, during and even after your rental.