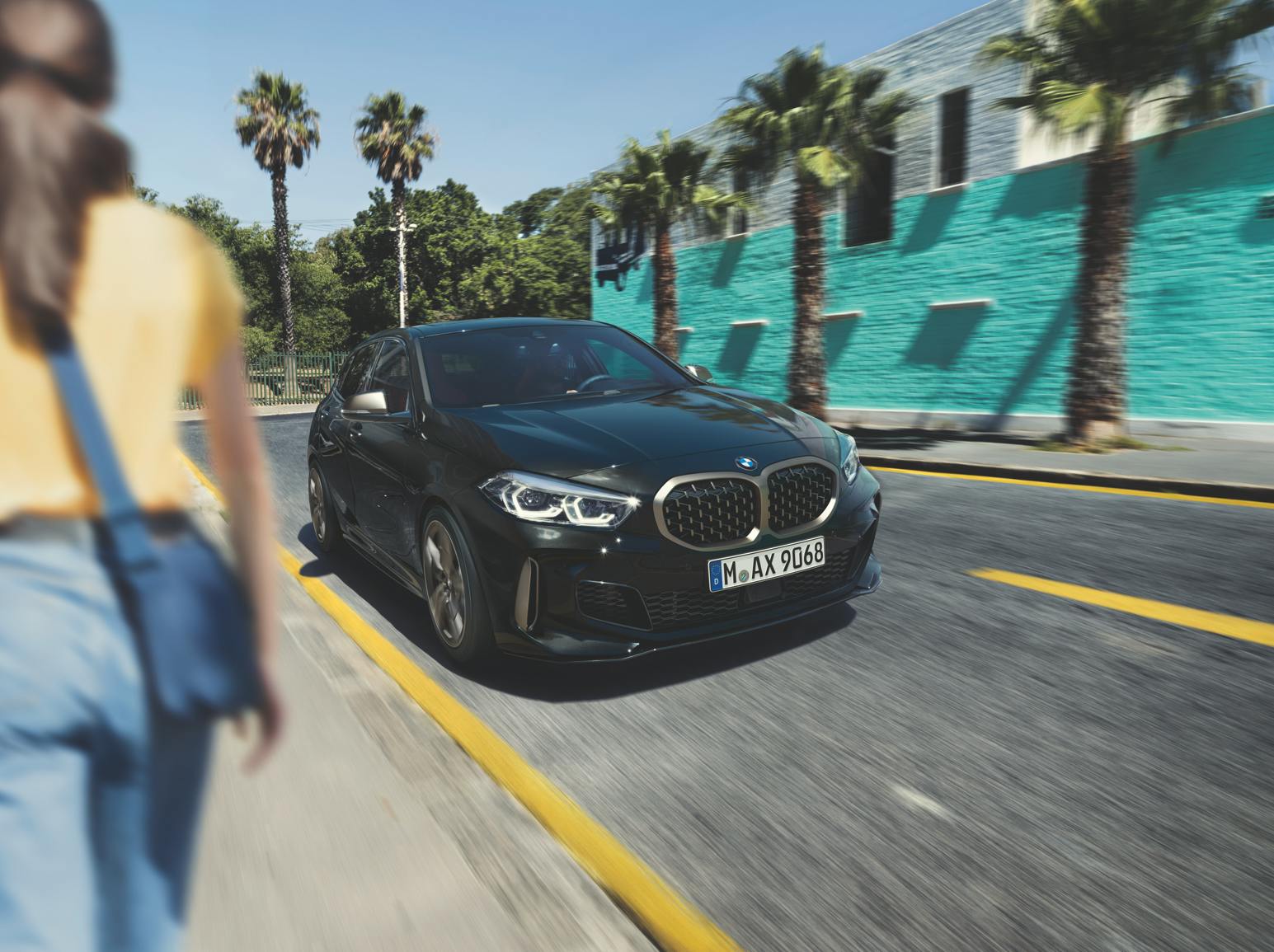 New BMW 1 Series
Automatic
This sporty compact is dynamic, comfortable and a lot of fun to drive. Rent a BMW 1 Series with virtuo for a short or long term rental and enjoy with friends or family.
---
The most dynamic compact car.
A young, cool and urban vehicle.
Unique
This model has a remarkable design. With precise lines and a dynamic front featuring the brand's signature twin grills, this sporty compact certainly stands out from the crowd.
Renowned for its performance
The BMW 1 Series' sharp, compact proportions make it feel agile and easy to drive from the word go. You'll be sure to turn heads wherever you are.
Sporty
Powerful acceleration and flawless handling. This new model makes every journey amazingly rewarding with its powerful engine and a chassis that transmits the feel of the road through its dynamic suspension.
---
Where can you rent this model?
In the UK, you can rent this car in London. Reserve it at one of our many stations which are open 24/7. Thanks to our innovative technology, you can pick up your Virtuo using just your phone and the Virtuo app. No queues, no paperwork and no car rental counters!
---
Interested in long-term BMW rental?
If you don't want to buy a car outright, our flexible leasing system is an excellent alternative to leasing. With our flexible leasing, you can rent one of our new BMW 1 Series vehicles for up to 90 days. Once this period is up, you can then rebook the same car using the Virtuo app.
---
Need a car for a special event?
The BMW 1 Series has a unique design that offers the simplicity of a compact with the character of a sports car. Wow everyone by turning up to a wedding or a family gathering in this new vehicle.
---
Features
Why rent the BMW 1 Series? The photos provide the answer:
---
Car model information
A list of the main key features for the BMW 1 Series you can rent with Virtuo.
---
Discover other virtuo cars