Car hire at Charles de Gaulle airport
Located 23 kilometres north-east of Paris, CDG airport is often referred to as Roissy - Charles de Gaulle airport. As one of Europe's largest airports, it offers easy access to the capital. Our Virtuo solution is here to help you find a rental car easily. 
Whether you're on a tourist trip or a business trip, you can easily book a vehicle in CDG airport using the Virtuo application.
---
Roissy CDG Airport
Address
Aéroport de Paris-Charles de Gaulle - 95700 Roissy-en-France
Terminals, virtuo
Roissy CDG Airport
Where to find your virtuo in Roissy CDG Airport?
Your Virtuo will be dropped off by one of our valets in the parking closest to your arrival terminal. As soon as your car is dropped off, you will receive a text telling you the exact location of your Virtuo. You'll find a ticket on the center console or in the sun visor of the car. Use this ticket to exit the garage. Upon collection, indicate in the app the parking space of your Virtuo.
---
Cars available at CDG Airport
As soon as you arrive at the CDG Airport car park, take charge of your rental by easily unlocking the vehicle using a digital key. 
All our vehicles are under warranty, fully equipped, recent or with low mileage.
We'll help you choose from a wide selection of vehicles to suit different needs. Nissan Juke, Mercedes A-Class, Peugeot 208 or Audi A3, the hardest part will be choosing!
---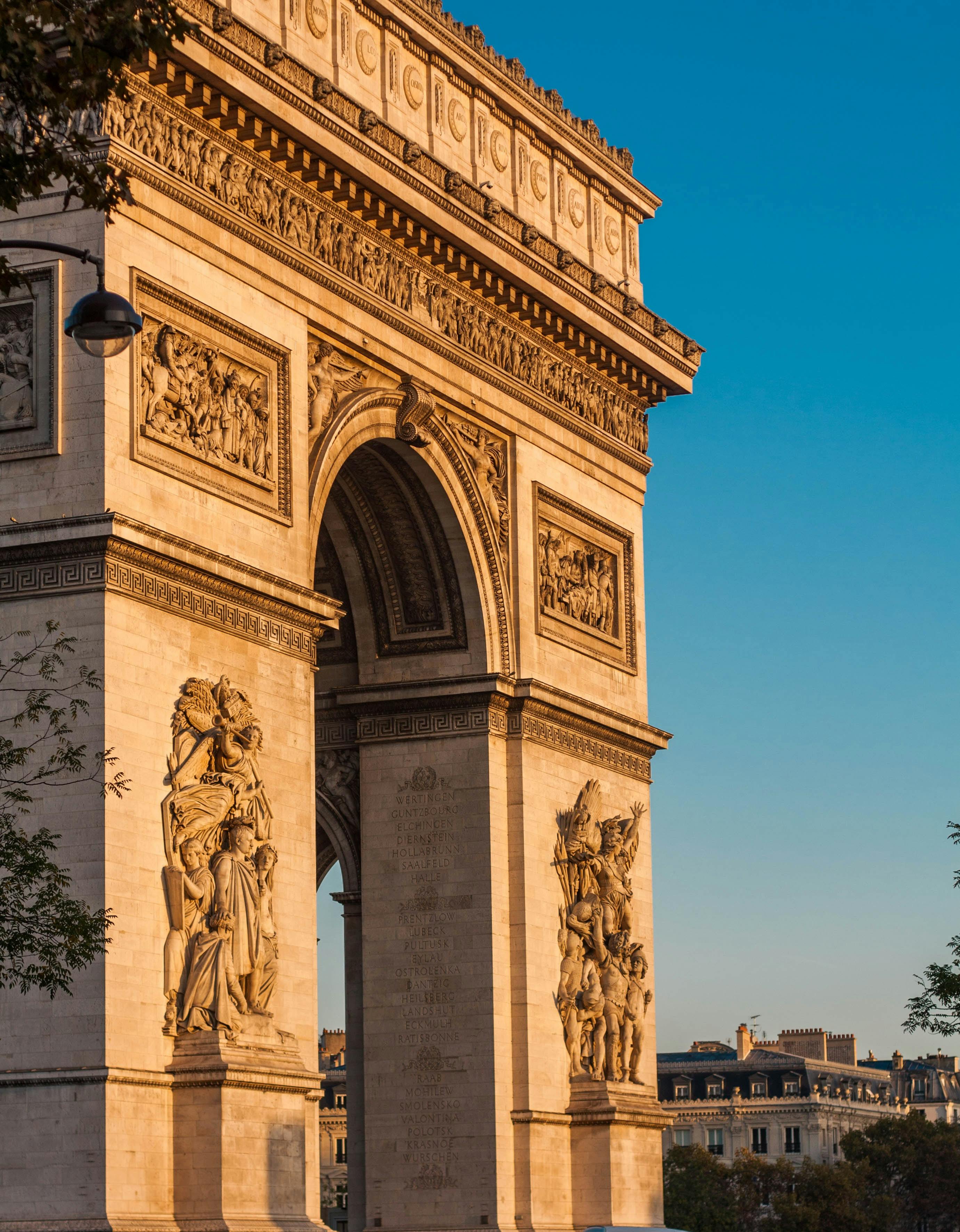 Must-see places in the area
Often called the city of love, Paris is one of the most beautiful capitals in the world. Overflowing with culture and history, the City of Light exudes a very special atmosphere.
To find out more about Paris, explore its most emblematic monuments: the Eiffel Tower and the Champs Élysées. You can also stroll through its picturesque districts or visit its museums. 
Of course, Paris has excellent public transport links. But having a car means you can go much further and avoid the tourist clichés. This way, you can discover all the other facets of this capital. 
As soon as you arrive at CDG airport, use your Virtuo car hire to discover Paris and other French cities. Using our application, booking or picking up a rental car has never been easier!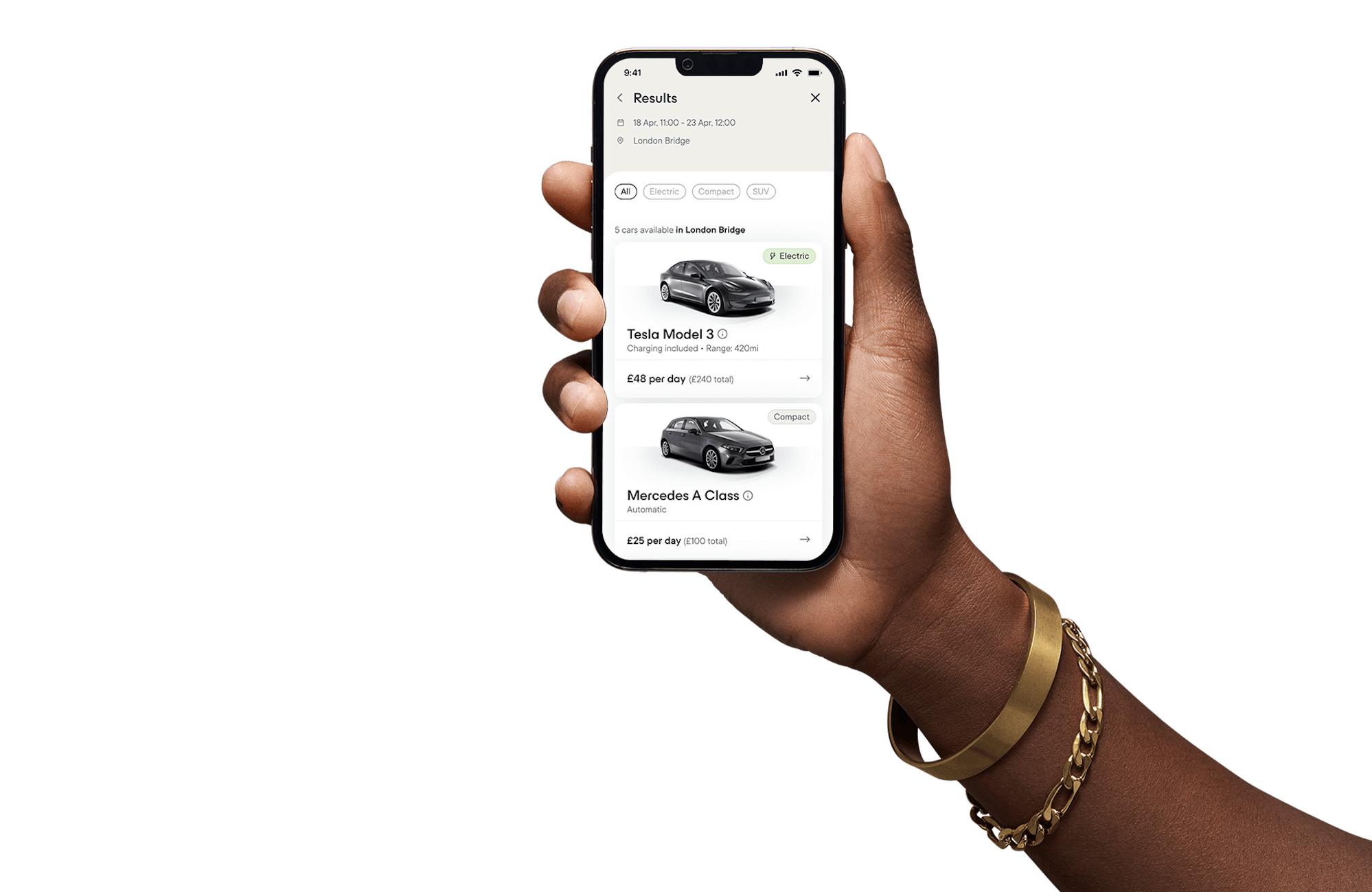 The advantages of renting a car at CDG airport with virtuo
The Virtuo concept is simple and particularly intuitive. Available in nearly 70 stations in France and Europe, it gives you access to a quality vehicle while saving time compared with conventional car hire.
Forget endless queues or administrative constraints with Virtuo! The entire rental process is carried out using a dedicated application. Whether you're choosing your vehicle, making a reservation, unlocking it with a digital key or checking in, everything is done on the Virtuo application. 
To make it easier for you to collect your vehicle, a valet will drop it off at a car park located at the terminal closest to your arrival at CDG Airport. 
Throughout your rental, Virtuo gives you access to a range of features: 
Do you need your Virtuo vehicle for a longer period? Extend your rental period directly via the application;
In real time, keep an eye on the mileage covered and the fuel level since you picked up the vehicle;
In the event of a problem, activate the call-to-action to contact Virtuo customer service, available 24/7;
Good to know:
To make the user experience as easy as possible, Virtuo helps you manage your account with two different profiles offering a wide range of functions. With the Professional profile, you can simplify your rental management by adding a billing address and a bank card. The more comprehensive Business profile lets you add new employees, track their movements and control who can make a reservation within your team.
What our customers say...
A seamless mobile-only experience
Avoid painful counter queues by booking, locating and unlocking your car with your virtuo app.
Available 24/7
Don't be bound by car rental office hours; book and start your rental at any time, whether that be in the day or at night, whenever suits you.
Premium car, every time
Always drive away with the car you actually booked, a premium Mercedes A-Class or GLA.
Hassle-free extras
Free additional drivers, adjustable mileage package, baby seats...
A protection offer tailored to your needs
Basic, Plus or Premium, choose the protection that fits your needs.
First-class, dedicated customer service
Always on hand via chat, email or phone, our customer service team is on hand 24/7 to help before, during and even after your rental.