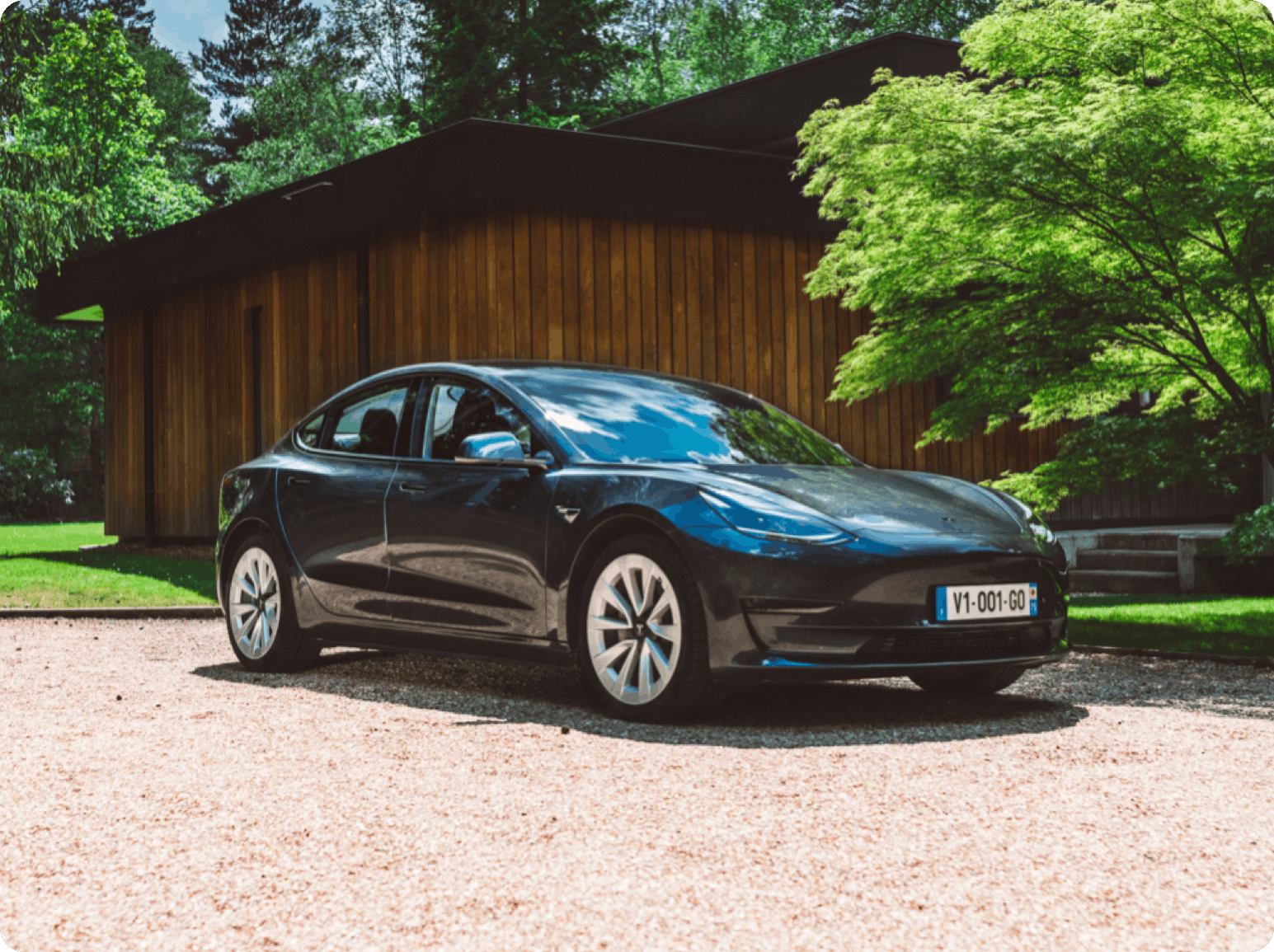 Experience the future with Tesla
Automatic
The Tesla Model 3 is quite simply an extraordinary car. Forget everything you know about cars; this experience is totally unique. The Tesla Model 3 is a comfortable, intelligent car that takes care of everything for you. It plans your route, drives autonomously and is packed with entertainment apps to accompany you throughout your journey.
---
Tesla Model 3, the world's most intelligent car
Discover the most connected car in the world, a new way of looking at electric cars with Virtuo and Tesla
The future of driving
One of the major advances in the Tesla Model 3 is autopilot. The cars comes equipped with Standard Autopilot that allows your car to drive with traffic aware cruise control and autosteer. Keep an eye on the road but don't get tired; your car will analyse risks up to 160 metres around you. 100% autonomous driving is not far off.
Performance and ecology
The Tesla Model 3 is an example of technological performance and is available on-demand with Virtuo. Its innovation enables the enjoyment of driving with a reduced carbon footprint. In addition, this vehicle has the longest range on the electric market: 382 miles. Who says you can't go far in an electric car?
Safety first
The Tesla Model 3 has been engineered to be the safest car in the world. The combination of software and design means nothing has been left to chance when it comes to the safety and comfort of passengers.
---
How do I charge my Tesla?
During your rental, you will have free access to Tesla's extensive network of Superchargers.
Learn more.
3 things only possible in a Tesla
Supercharge
You can charge your car in 30 minutes (186 miles in 15 minutes) with the Tesla Supercharger.  
Tesla Voice Control
No more gestures! With voice control, you can communicate with your Tesla. Using just your voice you can alter the air conditioning, plan a route, manage your music and much more...
Tesla Autopilot
Autopilot allows your car to automatically steer, accelerate and brake when in lane. Keep an eye on the road but don't wear yourself out, your car will analyse risks up to 160 metres around you.
---
---
Features
Your Tesla comes with some cool features, here's what's included with the Tesla Model 3.
---
Car model information
A list of the main key features for the Tesla Model 3 Long Range you can rent with Virtuo.
---
Discover other virtuo cars