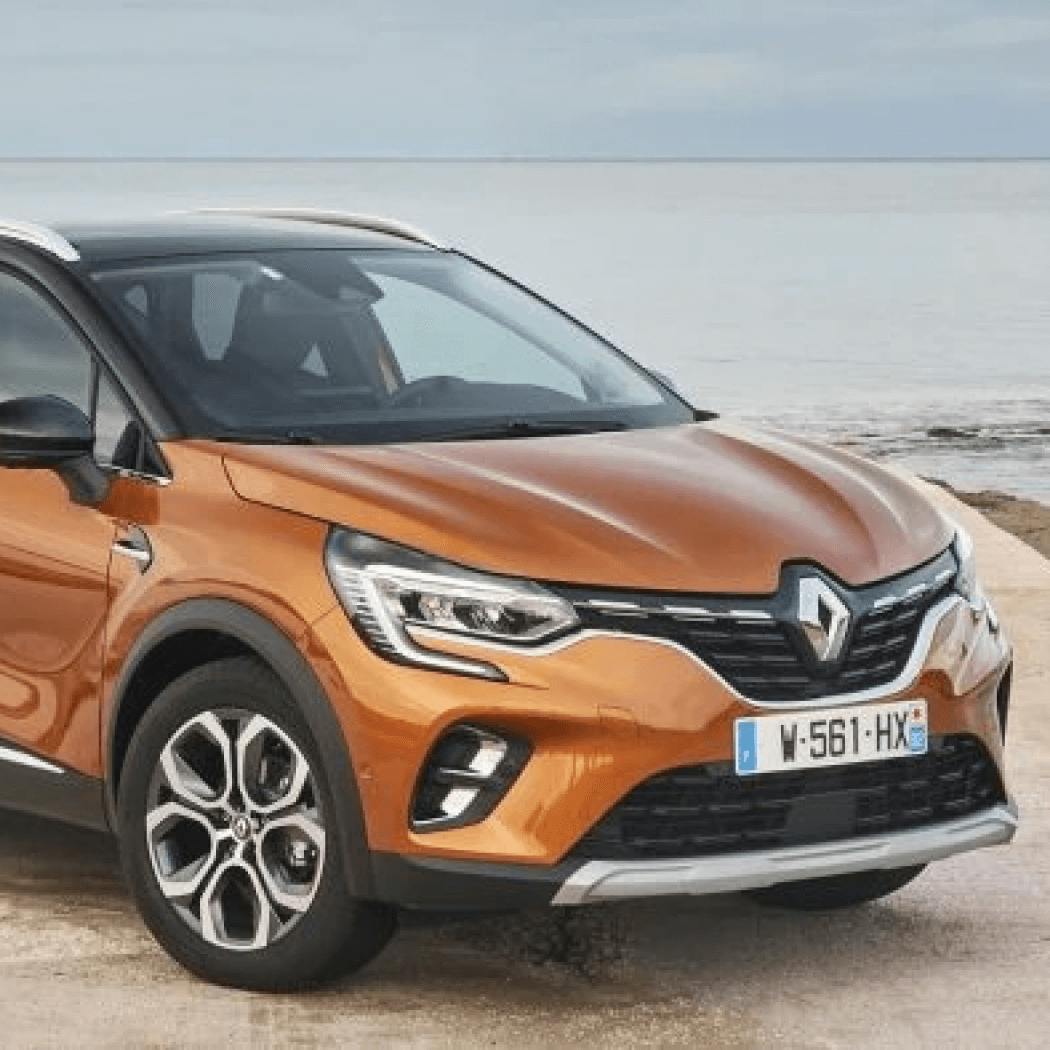 Meet the Renault Captur
Automatic
Choose the urban SUV by Renault and kill several birds with one stone: compact, with a sporty and assertive character and design, equipped with cutting-edge technology and adjustable according to your desires... This is the family SUV to discover!
---
Renault Captur: Not just any SUV.
New generation
Bigger and more practical than ever, the Captur makes a winning comeback with an elegant design and a technological leap forward all this while offering a boot capacity of 440 to 1,275L. The seats can be folded down easily and provide even more space.
Super secure
The Captur is packed with technology that's designed to make your daily life easier and to guarantee you driving comfort and safety: 9-inch navigation screen, GPS, cruise control, traffic signal detector, lane keeping assistance, braking assistance and pedestrian detection...
Intuitive
The Captur adapts to you. With 3 driving modes Sport, Eco or My Sence, your Virtuo rental adjusts to your needs! The customisation continues with its Bluetooth, Apple Carplay and Android Auto compatibility to play all your media through the Bose speakers.
---
Want to rent the Renault Captur?
Rent from Virtuo and get this vehicle and not "another model in the same category"! For a day, a weekend, a month or more, book the Renault Captur and benefit from our generous mileage package. With our app and website, rental, cancellation and delivery are all at your fingertips!
---
Where is the Renault Captur available?
Available for hire in France, the Renault Captur awaits! Rent it at one of the Virtuo stations open 24/7 or have it delivered. Booking in a few clicks on our website or app, unlocking the vehicle and managing your rental on your smartphone; it's so easy to rent with Virtuo.
---
The ideal compact SUV.
Forget about traditional leasing offers. Our long rental offer is available to you and allows you to lease the Renault Captur for as long as you like, renewing every 90 days from the Virtuo app or website.
---
Get the best price for the Renault Captur
Virtuo constantly compares and updates its prices to offer you the most competitive rates. Rent a Renault Captur at the right price and enjoy immediately!
---
Key features
Why rent the Renault Captur with Virtuo?
---
Car model specifications
Here is a table displaying the main key features of the Renault Captur you can rent with Virtuo.
---
Discover other virtuo cars