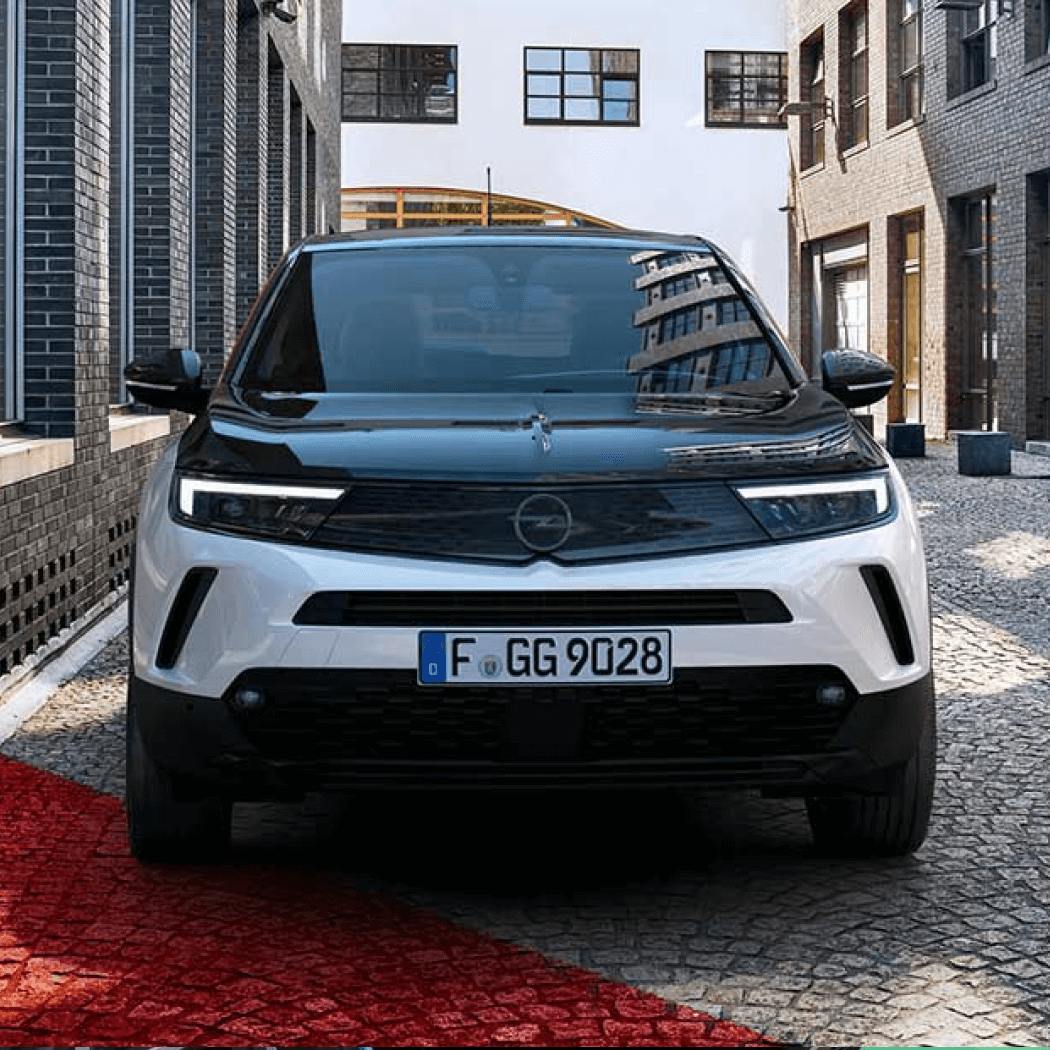 New Opel Mokka
Manual
Discover the new Opel generation with its striking design and optimized fuel economy.
---
Unique lines
Take a look at the bold new design! The new Opel Mokka and its design lead the way into the future. Its curves, its light signature, its SUV silhouette, its strong graphic identity... everything about the Mokka breathes (and inspires) innovation.
Powerful and fuel-efficient
The Mokka is one of the most fuel-efficient SUVs on the market with its 100 horsepower 1.2 petrol engine. Enjoy a versatile engine that consumes 5.9l/100km and emits just 132g CO2/km.
Technological
7 colour infotainment screen, 180° panoramic rear view camera, automatic climate control, Apple Carplay and Android Auto compatibility, an intelligent assistant and a six-point sound system for rich, immersive music on the move.
---
Interested in renting the Opel Mokka?
Renting and driving this model is the Virtuo guarantee. For a day, a weekend, a month or more, book the Opel Mokka and its generous mileage package. With our app and website, rental, delivery and unlocking are easier than ever.
---
Enjoy total flexibility
Forget about traditional leasing offers. Our flexible leasing offer is at your disposal and allows you to lease the Opel Mokka for as long as you like, renewing every 90 days from the app or our website.
---
For the city and beyond
Rent the Opel Mokka today and take it from the city to the mountains or the beach! Our cars are insured throughout Europe and can take you anywhere.
---
Car model specifications
Here is a table displaying the main key features of the Opel Mokka you can rent with Virtuo.
---
Discover other virtuo cars