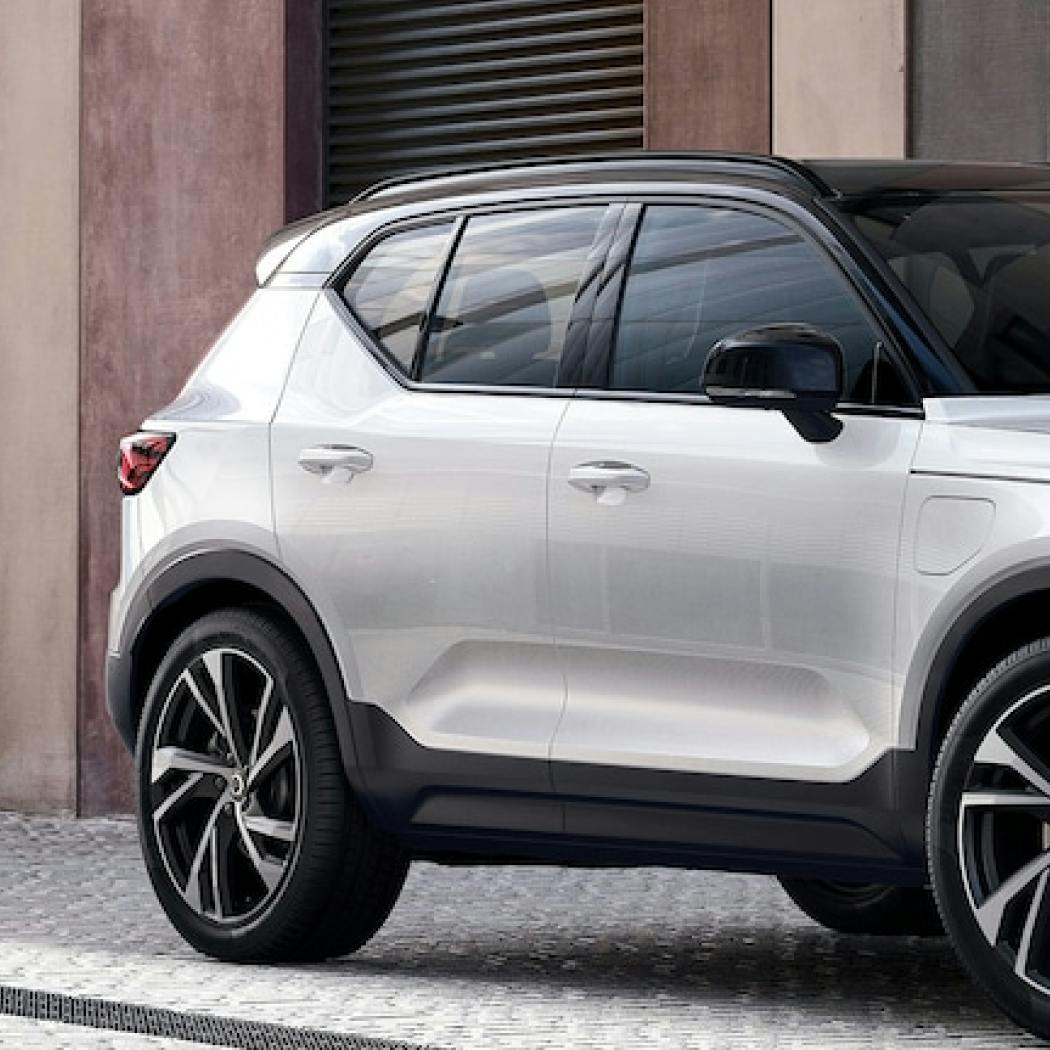 New Volvo XC40
Automatic
Premium, compact and family-friendly, the Volvo XC40 is a comfortable and stylish SUV that has some pleasing original features and a lot of Swedish cool. It's a great option to travel in style in a few clicks on the virtuo app.
---
Volvo XC40
Volvo's best-selling car in the UK, now on Virtuo
That Nordic design
Volvo's new interpretation of its sophisticated signature style gives the XC40 plenty of appeal. Its muscular profile and a cool colour split in the rear pillar makes it stand out. On the passenger side, there's even a tiny rubber Swedish flag poking out – a lovely design detail.
Safety and comfort
The Volvo XC40 is a very responsive and safe SUV thanks to its top-of-the-line features such as Cross Traffic Alert and 360 degree camera. The suspension is very comfortable and ensures a smooth ride over long distances.
And the inside?
The interior of the Volvo XC40 is spacious and open. It's also practical, with an accommodating driving position and plenty of headroom. The dashboard, however, retains the premium feel of the larger models, with the same vertical central touchscreen and even the same premium steering wheel.
---
Interested in renting the Volvo XC40?
Rent and drive this model, that's the Virtuo guarantee. For a day, a weekend, a month or more, book the Volvo XC40 and its generous mileage package. With our app and website, rental, cancellation and delivery are easier than ever.
---
Where is the Volvo XC40 available?
Available for rent in France, you can reserve the Volvo XC40 now! Rent it at one of the 24/7 Virtuo stations or have it delivered. Book in a few clicks on our website or app, unlock the car and manage your rental on your smartphone, it's so easy to rent with Virtuo.
---
Enjoy the ultimate flexibility
Forget about traditional leasing offers. Our flexible leasing offer is available to you and allows you to lease the Volvo XC40 for as long as you like, renewing every 90 days from the Virtuo app or website.
---
For the city and beyond
Rent the Volvo XC40 today and take it from the city to the mountains or the beach! Our cars are insured throughout Europe and can take you anywhere.
---
Why rent the Volvo XC40 ?
Because a photo can say a thousand words, discover more about the XC40 through our gallery
---
Car model specifications
Here is a table displaying the main key features of the Volvo XC40 you can rent with Virtuo.
---
Discover other virtuo cars