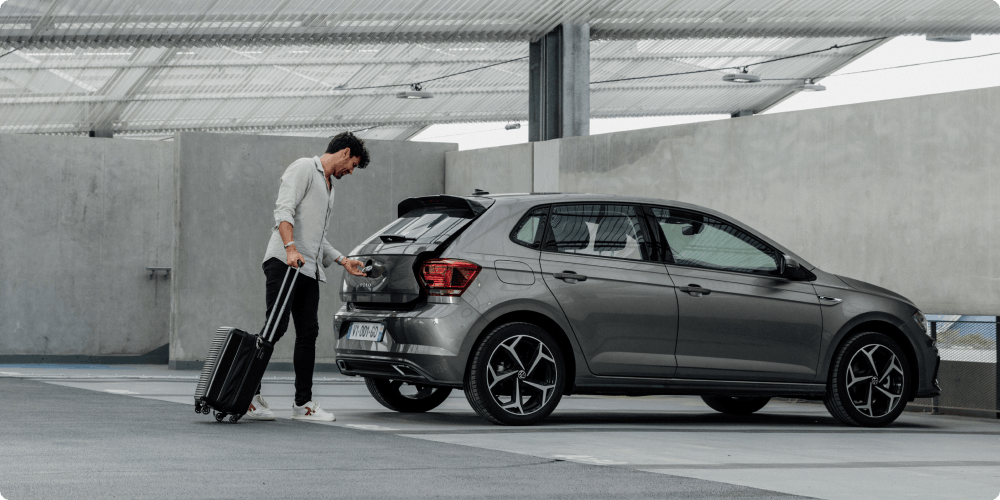 New: monthly rental packs from £532
Long-term commitment-free car rental
With Virtuo long-term rental, you can enjoy the freedom of having a car on hand without the disadvantages of ownership
Our monthly car rental options include free access to our parking spaces and 2400 miles. This leaves you free to enjoy 28 days of adventures.
---
Take advantage of our long-term rental offers today.
These prices are fixed until 17 April! Whilst each pack covers 28 days' rental, you can add extra days (up to 90) if you fancy.
---
Get free parking and a load more...
Our best ever prices

Our monthly car rental options at competitive rates.

Free parking

Get free access to a parking space at your booking station throughout your rental period.

2400 miles included

That's the equivalent of 6 trips from London to Edinburgh.

Available now

Forget leasing waiting lists: your Virtuo is available now via the app.
---
How to book one of our long rental pack's
1. Just book for at least 28 days using our app or website.
2. You'll see our fixed prices for all stations.
3. You can increase your rental period up to a total of 90 days. Each additional day after the 28 is at a fixed price (see prices above) and gives you an extra 150 miles per day to use while you have the car.
---