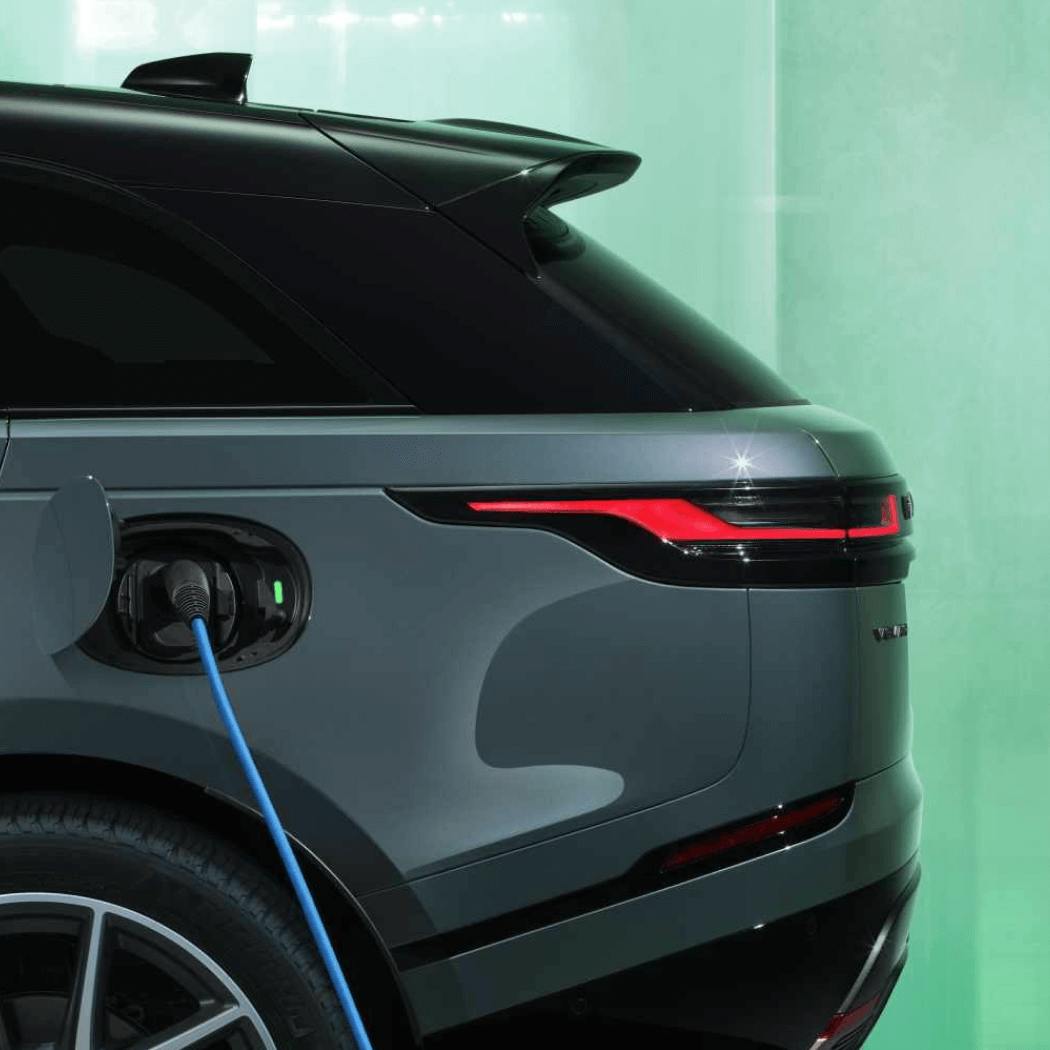 New Ranger Rover Evoque
Automatic
The Range Rover Evoque, is a plug-in hybrid. It can travel up to 59 km in electric mode, so you can drive around town with zero carbon emissions and reduce your fuel consumption. Thanks to the quick charge function, the Evoque is charged from 0-80% in 30 minutes. For longer journeys, it switches to petrol mode, so even long distances are no problem.
---
New Ranger Rover Evoque our first plug-in hybrid
Designed for anywhere
Known and loved for its unique design, the Range Rover Evoque looks confident and distinctive. Its refined lines create an unmistakable presence, both sporty and elegant, ready for the city and the outdoors.
Spacious
Your SUV features 5 seats, enough to bring 4 friends or family members wih you. The boot offers 591 liters of capacity, so that everyone can bring their favorite outfits and gear.
Tech
Enjoy a fully equipped SUV. The Pivi Pro infotainment features Apple Carplay® and Android Auto for enhanced in-car connectivity. An intuitive 10" touchscreen keeps it simple to use and the integrated navigation system guides your way. Plus, the MeridianTMSurround Sound System delivers a concert hall experience every time you drive. Meanwhile, you can charge your smartphone wirelessly.
---
Interested to rent the Ranger Rover Evoque PHEV?
Rent and drive exactly this model, you'll love that Virtuo guarantee. For a day, a weekend, a month or more, book the Ranger Rover Evoque PHEV and its generous mileage package. With our app and website, rental, cancellation and delivery are easier than ever.
---
Where is the Ranger Rover Evoque PHEV available?
Available for rent in Berlin, Frankfurt, Hamburg and Munich, you can book the Ranger Rover Evoque PHEV right now! Have it delivered or rent it at one of the Virtuo stations open 24/7. Booking in a few clicks via our app or on the website, unlocking the vehicle and managing your rental on your smartphone; it's so easy to rent with Virtuo.
---
Enjoy ultimate flexibility
Forget about traditional rental offers. Our flexible offer is available to you and allows you to rent the Ranger Rover Evoque PHEV for as long as you like, renewing every 90 days from the app or the Virtuo website.
---
For the city and beyond
Rent the Ranger Rover Evoque PHEV today and take it from the city to the nature, mountain or to the beach! Our cars are insured Europe-wide and can take you anywhere.
---
Features
Why rent the Ranger Rover Evoque PHEV?
---
Car model specifications
Here is a table displaying the main key features of the Range Rover Evoque you can rent with Virtuo.
---
Discover other virtuo cars